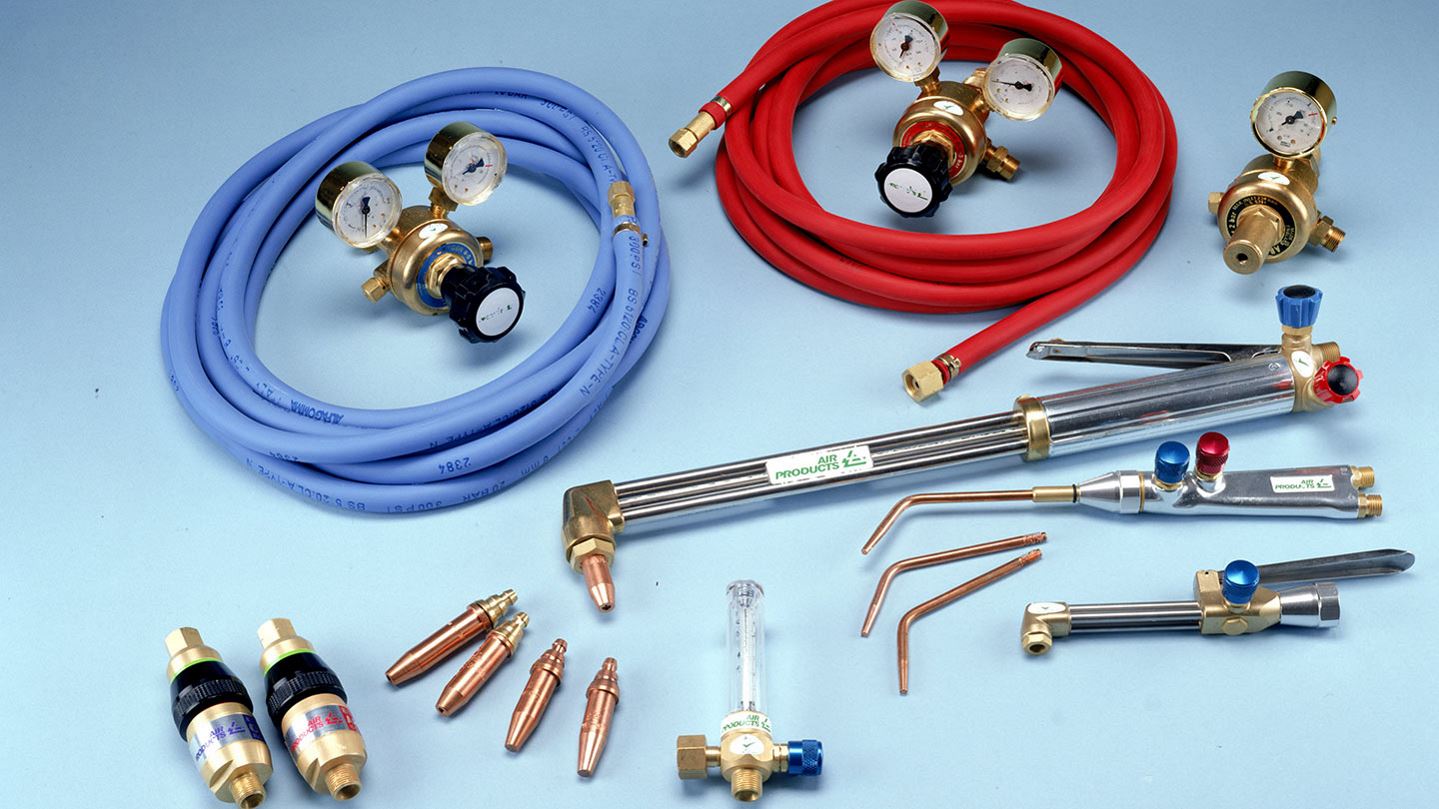 Welding Equipment
A range of essential equipment enabling you to use gases effectively
The new equipment range combines quality and performance at an affordable price. Whether you are using Air Products' unique Integra® cylinders or traditional cylinders and packs, our range of equipment is available at the click of a button or via your customer service or local agent.
With a range of integrated flow optimisers (IFO's), you will be able to ensure consistent gas flow rate when using the Integra® cylinder. There is a range from 8 lpm through to 18 lpm, suitable for TIG and MIG/MAG welding.
A wide range of regulators are also available; so whether you need a single stage regulator for oxygen or a high flow regulator for nitrogen, you can be sure there is a regulator available for your specific requirement.
Air Products supply a range of flashback arrestors for oxy-fuel applications. Whether it is a resettable or non-settable version, or one of the latest versions for the oxy-acetylene Integra® cylinder, there is a flashback arrestor available specific to your requirements. We also supply nozzles, hoses, torches and trolleys.
Download our equipment brochure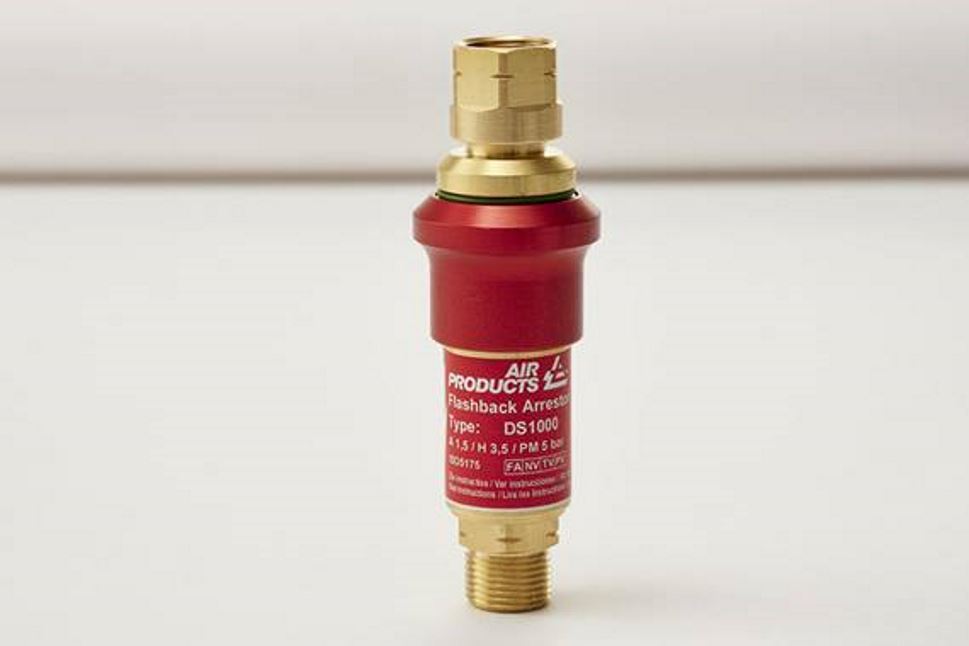 Flashback Arrestors
We have arange of flashback arrestors designed for use with either Air Products' Integra® cylinders or with regulators used on conventional cylinders. All units comply with EN ISO 5175-1and feature:
Dust filter -promotes long life
Gas non-return valve (check valve) -prevents dangerous gas mixtures (NV)
Flame arrestor -prevents flashback (FA)
Thermal cut-off valve -prevents excessive temperatures (TV)
Pressure-sensitive cut-off valve -interrupts the further gas flow on pressure shocks (PV) (only with re-settable flashback arrestors)
It is recommended that Flashback arrestors are tested for leaks and gas return flow safety at least once per year.
BUY NOW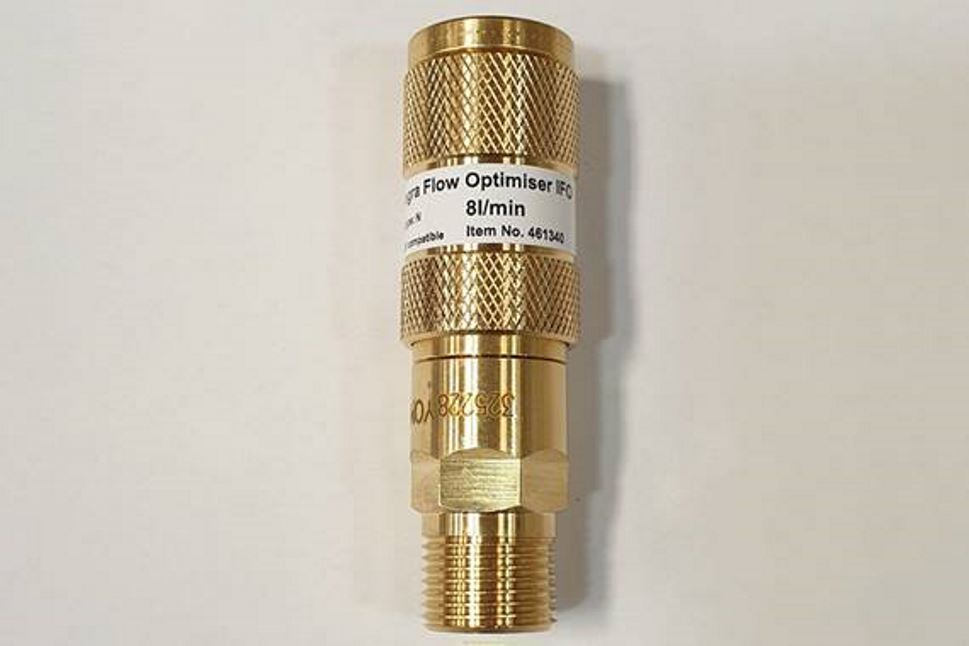 Integra® Flow Optimisers
For use with our leading Integra® cylinders.
No need for extra regulators or flow meters
Simply change the connector and with one click you have the correct gas flow rate
Available in a range of flows: 8, 10, 12, 15 and 18 litres per minute
Reduces gas consumption –saves you money
BUY NOW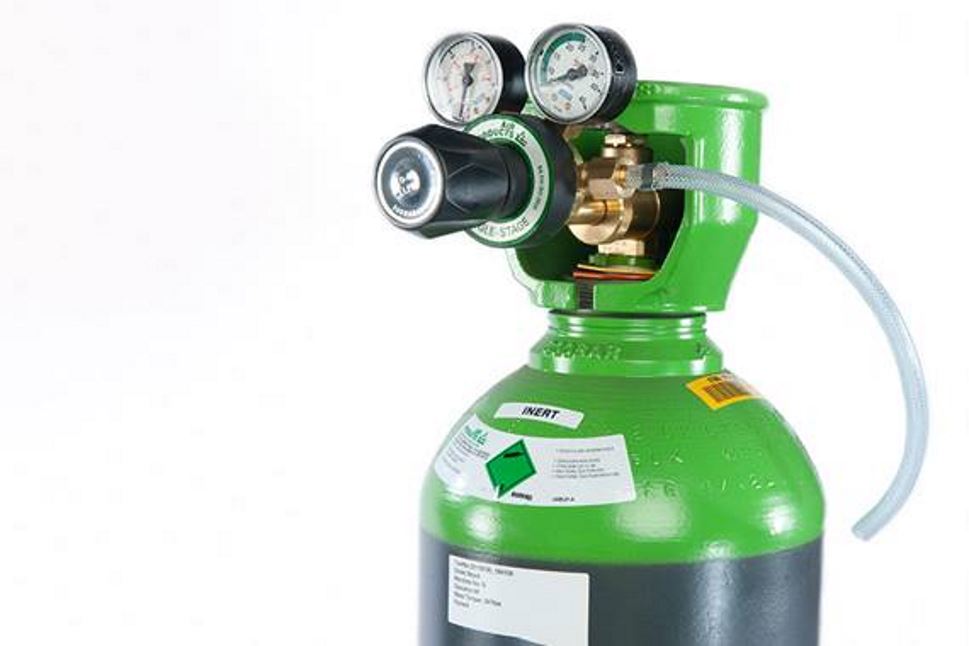 Regulators
We have a complete range of regulators suitable for all cylinders and cylinder packs up to 230 bar with a BS341 No3 (5/8" right hand thread) outlet connection.
Single-stage Argon/ Argon mix regulators
Single-stage and two-stage regulators suited for all inert (Argon, Helium and Nitrogen) gases/mixtures
Single-stage and two-stage regulator suited for Oxygen
BUY NOW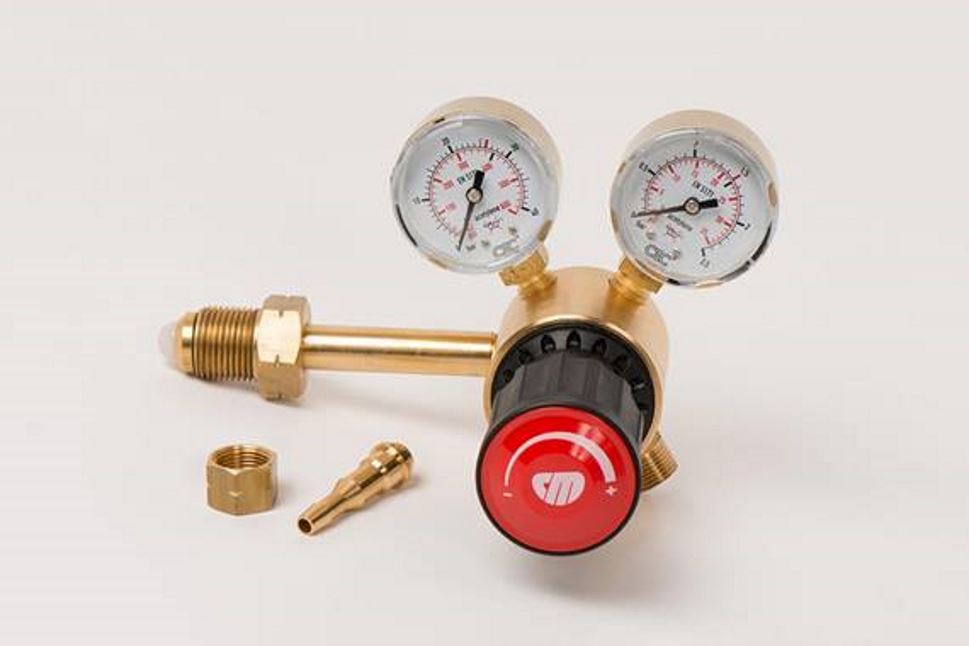 Regulators for fuel gases
For fuel gases we have a range of regulators suitable for suitable for cylinders and packs with a BS341 No4 (5/8'' left hand thread) outlet connection
Acetylene single-stage regulator: two gauges, an outlet delivering 0-1.5 bar and a maximum flow of 30 m

3

Propane and Apachi® Propylene single-stage regulator : outlet delivers 0-4 bar and a maximum flow of 16.5 m

3
BUY NOW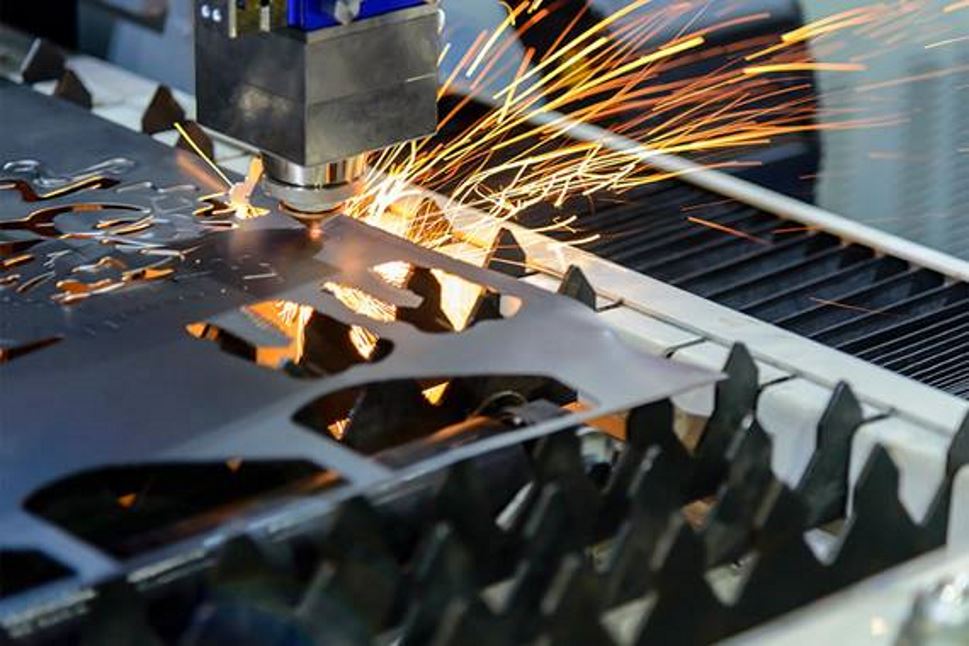 Nitrogen Regulators
We also have a complete range of high flow nitrogen regulators for lasing applications.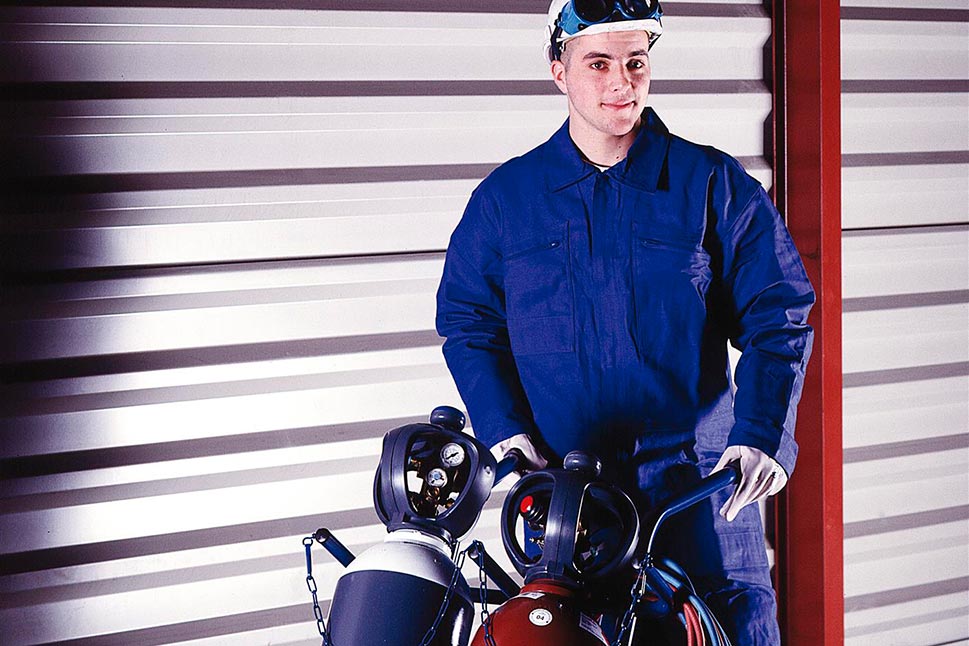 Additional Items
We also carry a selection of:
hoses
heaters
adaptors
trolleys
sundry equipment for liquid supply
More information on our welding equipment range?
CONTACT US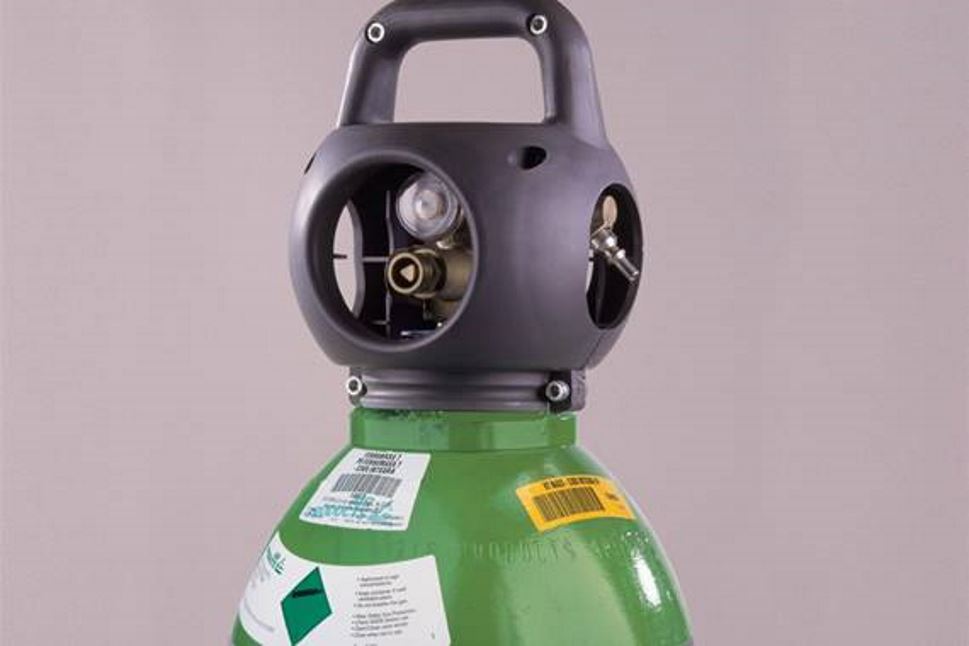 See the Range
Choose our innovative Integra® cylinder – smaller, safer, and easier to use.
The cylinder is filled with 30 litres at 300 bar pressure meaning that it often outlasts conventional 47 litre, 200 bar equivalents.
The quick-connecting Integra® gas flow optimisers are pre-set to specific gas flow rates to control flows and allow for rapid cylinder changeovers.
If you prefer more volume in your cylinder, then choose our gas in a larger 47 litre, 300 bar cylinders to maximise welding time and minimise cylinder handling.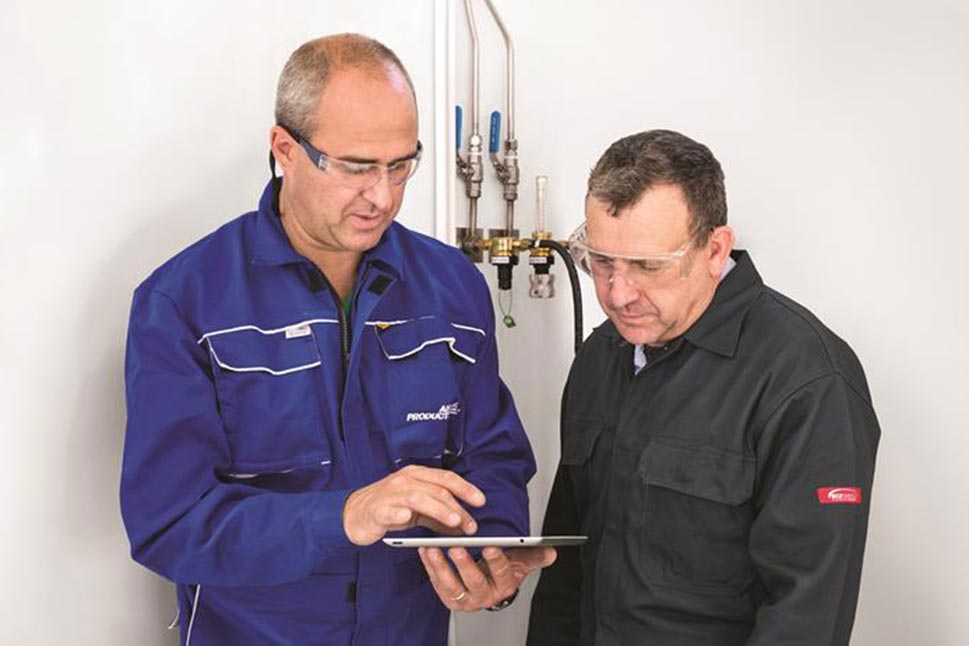 Air Products' Gastrak® Service
Save money, increase productivity and improve quality. Whether you use single cylinders or have gases piped, the Gastrak® service can help.
Reduce costs:

By eliminating pre-weld surge and excessive gas flow rates you will use less gas.

Improve quality:

Consistent use of the optimum gas flow rate improves weld quality and reduces rejects

.

Easy installation:

Gastrak® equipment can be integrated into an existing or new gas pipeline, or can be used with traditional or Integra® cylinders

.
Want to start saving?