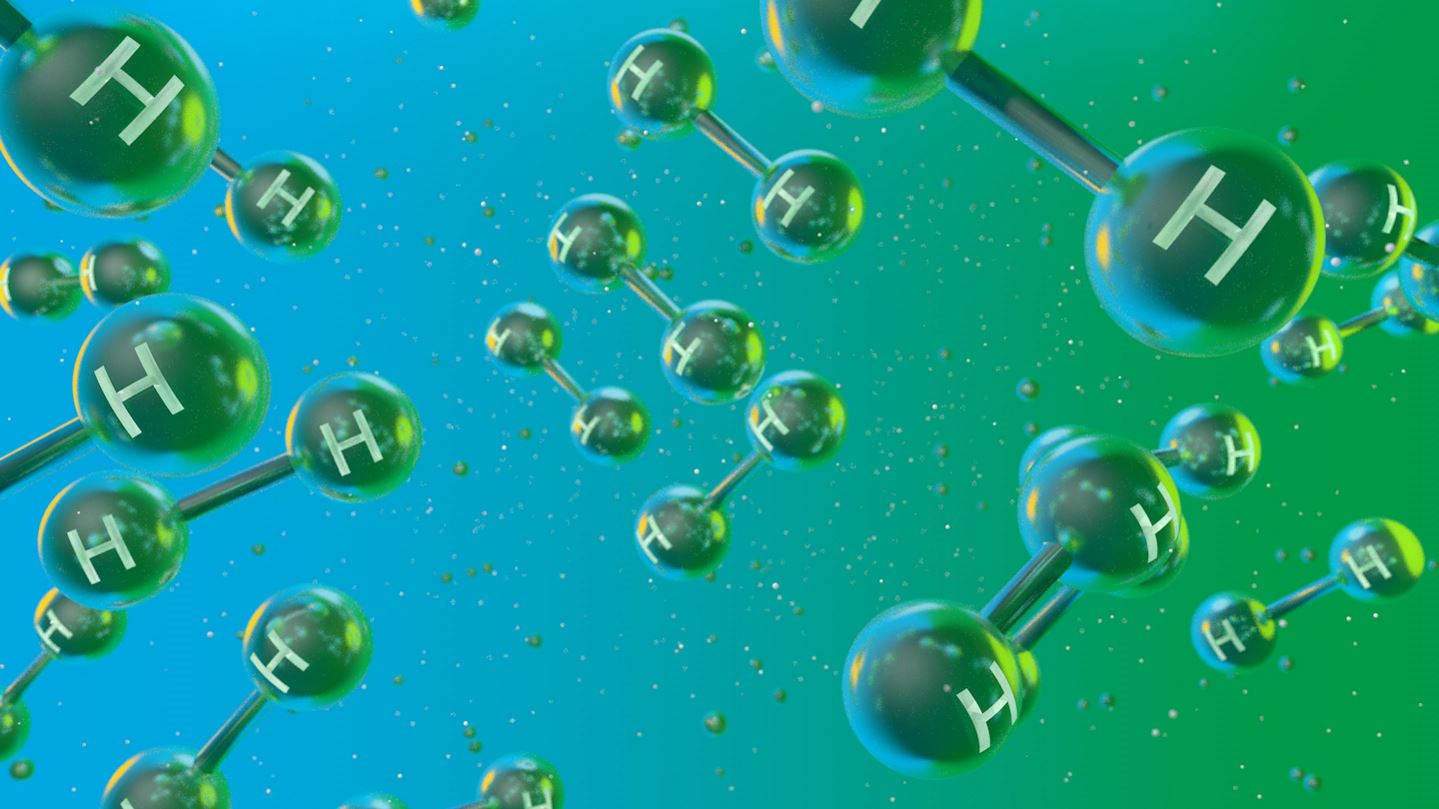 Hydrogen (H₂)
The cleanest burning and most efficient fuel
Hydrogen exists naturally on Earth but not in large quantities in its elemental form and so is produced industrially in several ways. By far the most common method is through steam-methane reforming (SMR) where the steam reacts with the natural gas (methane) at very high temperatures to produce syngas (a hydrogen/carbon monoxide mixture). The syngas can be further processed to convert the carbon monoxide through a reaction with steam to produce more hydrogen. Hydrogen can also be produced by using fossil fuels such as oil and coal by gasification, or by the electrolysis of water.
Hydrogen can be used as a fuel through combustion or through a hydrogen fuel cell. The space industry utilizes hydrogen as a propellant for rockets. Oil refineries use hydrogen to make lower sulphur, cleaner burning transport fuels to reduce air pollution, and the metals industries use hydrogen to reduce metal oxides and to prevent oxidation during heat-treating process.
Hydrogen is used in semiconductor manufacturing to reduce atmospheres. In the chemical, pharmaceutical and food industries, hydrogenation processes are used to combine hydrogen molecules with other compounds (for example oils and fats) and so help extend shelf life, modify properties or conduct highly selective transformations.
In the hydrogen for mobility transportation sector, fuel cell vehicles use hydrogen to power an electric motor. In flat or float glass production, blends of nitrogen and hydrogen are used to purge and capture any oxygen that is present, to prevent oxidation and glass defects.
Air Products offers liquid hydrogen and compressed hydrogen gas in a variety of purities and various modes of supply around the world, thanks to our network of pipelines, hydrogen manufacturing plants and transfill facilities.
Ask the Expert
"My process requires high pressure hydrogen, what's the most efficient method of supply?"
Our engineers can easily assess your operation and recommend the optimal supply mode, but Air Products is uniquely positioned to offer our patented Cryogenic Hydrogen Compression (CHC) technology for increased efficiency typically in the 50,000 to 1 million scf/day range.
SmartFuel® Hydrogen Energy
Hydrogen is an attractive alternative to fossil fuels and is used in a wide range of transportation and power generation applications. As the world's largest supplier of merchant hydrogen and a leader in hydrogen fuel infrastructure, Air Products brings safe, reliable and cost-effective hydrogen to the marketplace.
Find out more about Air Products' SmartFuel H70/H35 retail hydrogen dispenser which provides the newest generation of hydrogen dispensing to meet consumer expectations of refilling fuel cell vehicles in a safe, fast and reliable manner.
Supply Options
Air Products can help you determine the most economical supply option for your particular application and geographic location. Industrial gases are typically provided in gaseous and liquid form through a variety of supply systems
SDS Library
Our Safety Data Sheet (SDS) library allows you to search and find the SDS you need--in the language you select.


SDS LIBRARY