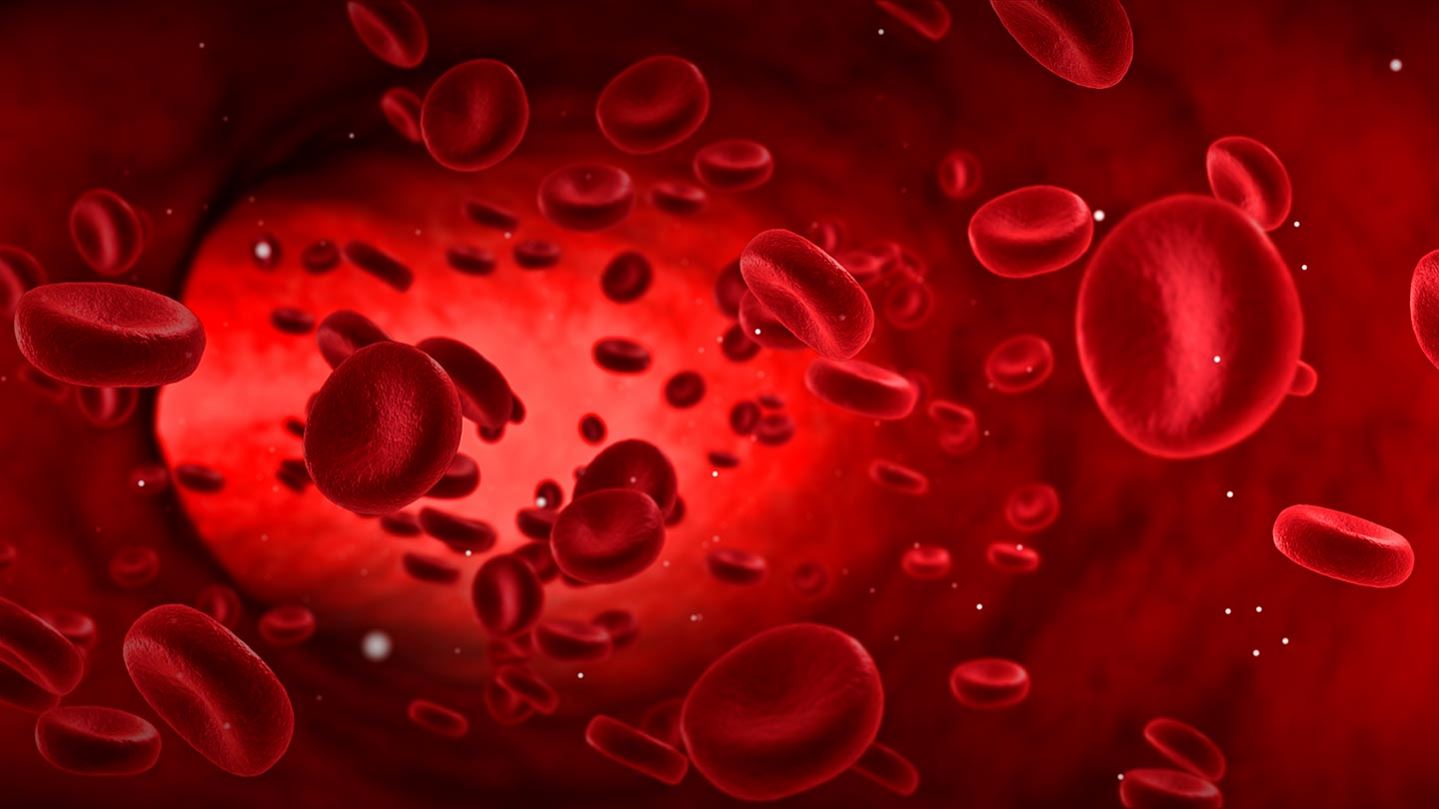 Blood and Cell Storage
Safe and secure cryogenic storage for blood and cells
Cryogenic storage is used for the storage of blood and cell products for research purposes. Final storage is in multi-compartment cryo-bags and the bag is encased in overwrap for an extra layer of protection against cross contamination. A technique called controlled-rate freezing is used to prepare the cells for long-term storage. The bag is then housed in a protective cassette and placed in a freezer in the vapour phase of cryogenic nitrogen. Leading scientists believe cord blood stem cells can be cryogenically stored indefinitely.
Download Protect Your Investment with Safe and Secure Samples brochure
Speak to a Specialist
One of our specialists will be able to provide you advice and the best options available for your application.


CONTACT US
Ask the Expert 
"Is it better to store my samples in liquid or vapour phase nitrogen?"
Modern nitrogen vapour freezers such as the MVE HEco units with a -190 °C top box temperature allow the safe and secure storage of samples.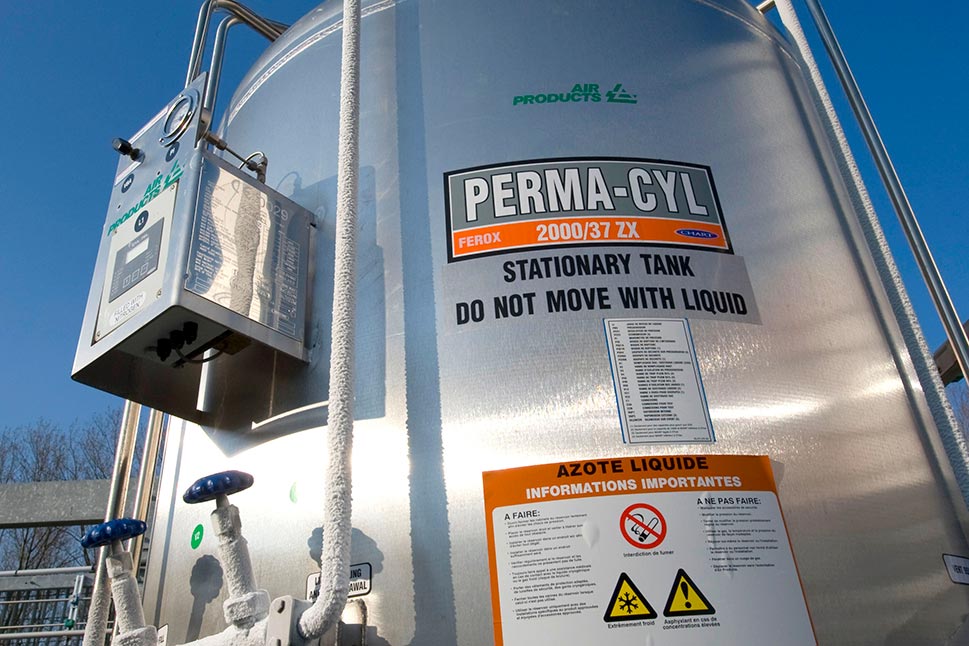 Liquid Nitrogen
Nitrogen is valued both as a gas for its inert properties and a liquid for cooling and freezing. Our experienced applications team can use their knowledge of your industry and application to provide you with a supply and technology solution to meet your unique needs.
Download Liquid Nitrogen Safetygram 7 brochure
Gases
Air Products gases, typically provided in gaseous and liquid form, enable customers in a wide range of industries to improve their environmental performance, product quality, and productivity.
Our experienced applications teams across the globe can use their industry and application knowledge to provide you with a compressed or liquid carbon dioxide supply and technology solution to meet your unique needs.
Useful as a gas, for its inert properties, and as a liquid for cooling and freezing. Virtually any industry can benefit from its unique properties to improve yields, optimize performance and make operations safer.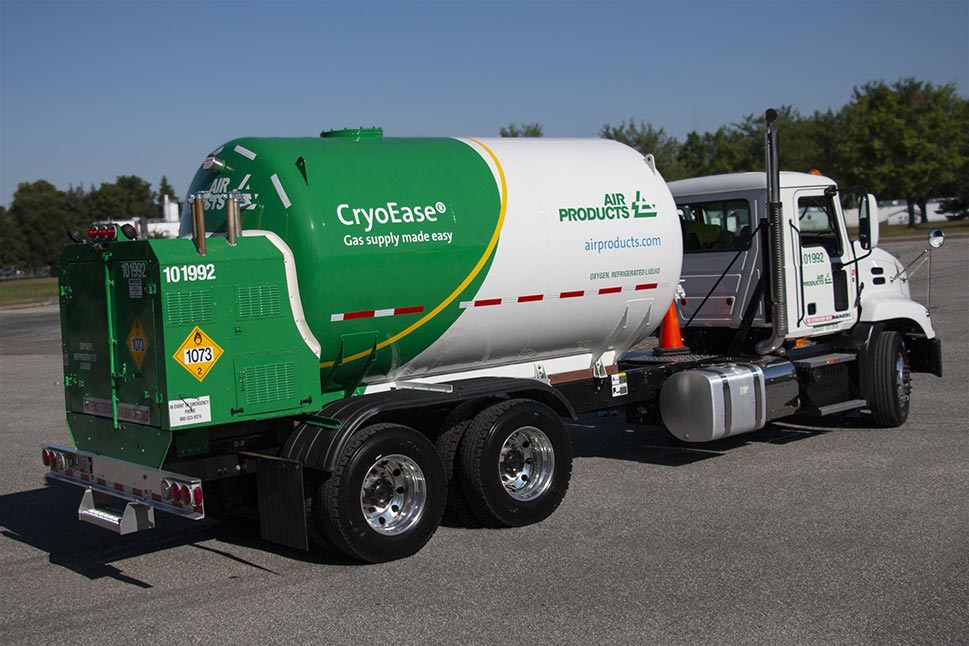 CryoEase® Microbulk Solutions
CryoEase® microbulk technology is a modern concept where your gas is supplied by filling on-site vs. the traditional method for smaller volume usage, where gas is supplied by swapping full for empty cylinders and dewars. CryoEase® microbulk supply features specially designed trucks with integrated controls and flexible storage tank options. End usage can be provided as pure gases, cryogenic liquids or gaseous mixtures via a blender installed at your site.
LEARN MORE
RESOURCE CENTER
AIR PRODUCTS GASES AND EQUIPMENT DOWNLOADS
CRYOGENIC STORAGE EQUIPMENT DOWNLOADS
INVENTORY AND ACCESSORIES DOWNLOADS