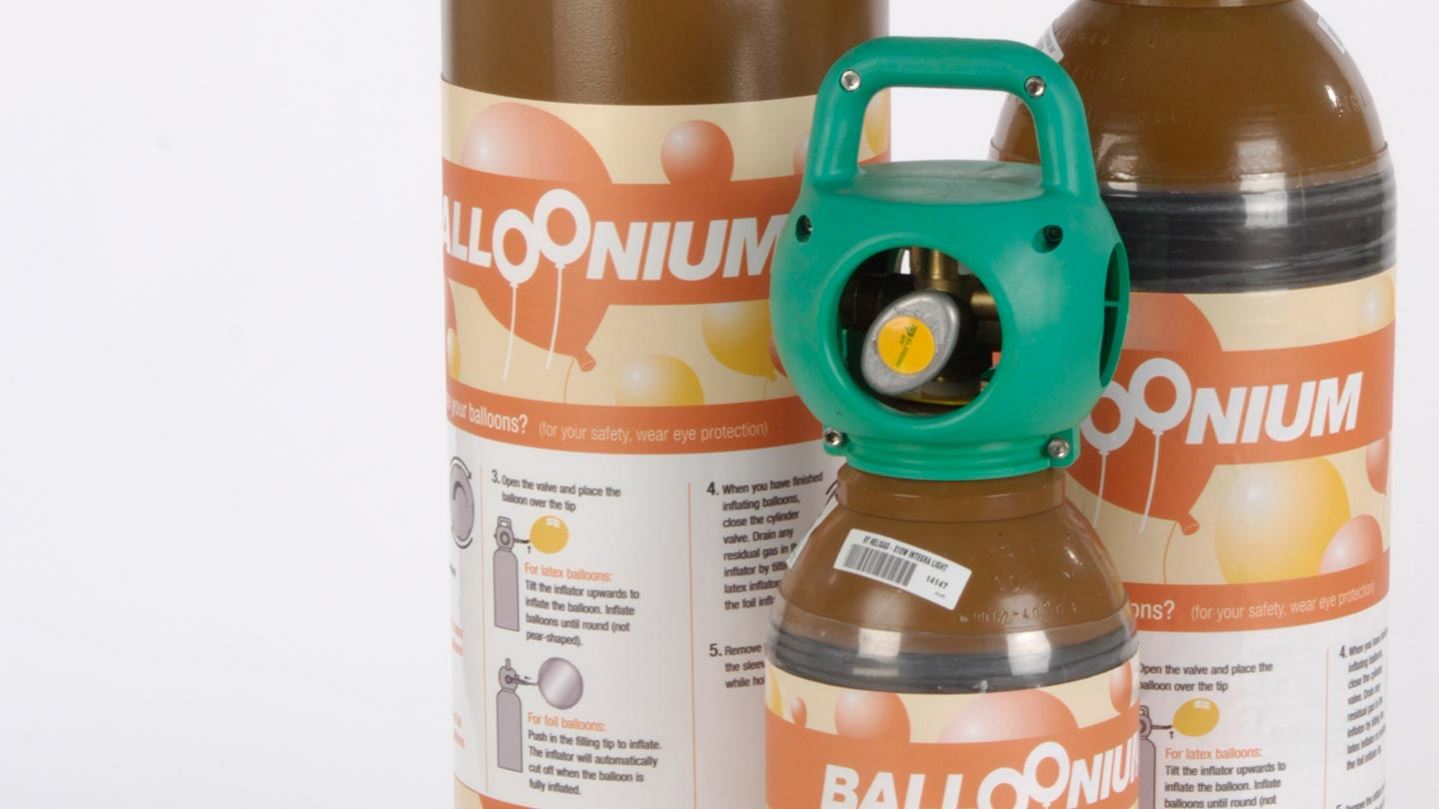 Balloon Gas & Equipment
Lightweight Balloonium® cylinders and easy-to-use balloon inflators
Do you struggle with handling heavy, steel helium cylinders and having to screw in balloon inflator equipment on a day-to-day basis?
Air Products offers balloon grade helium in specially designed lightweight, easy-to-use cylinders with quick-connect inflation equipment. Our Balloonium® cylinders set the standard in party and promotional balloon gas supply.
Download Balloonium® brochure
Ask the Expert
"How long before my event do I need to place an order with Air Products? "
Depending on your location, we will need up to two weeks' notice to ensure the cylinders' availability. However, most orders will be processed in a few days only.
Order your Balloonium® cylinder and Quick-connect inflator equipment online
BUY NOW
Contact us Today
Speak with a member of our specialist team who will discuss the options available and what product best suits your requirements.
CONTACT US