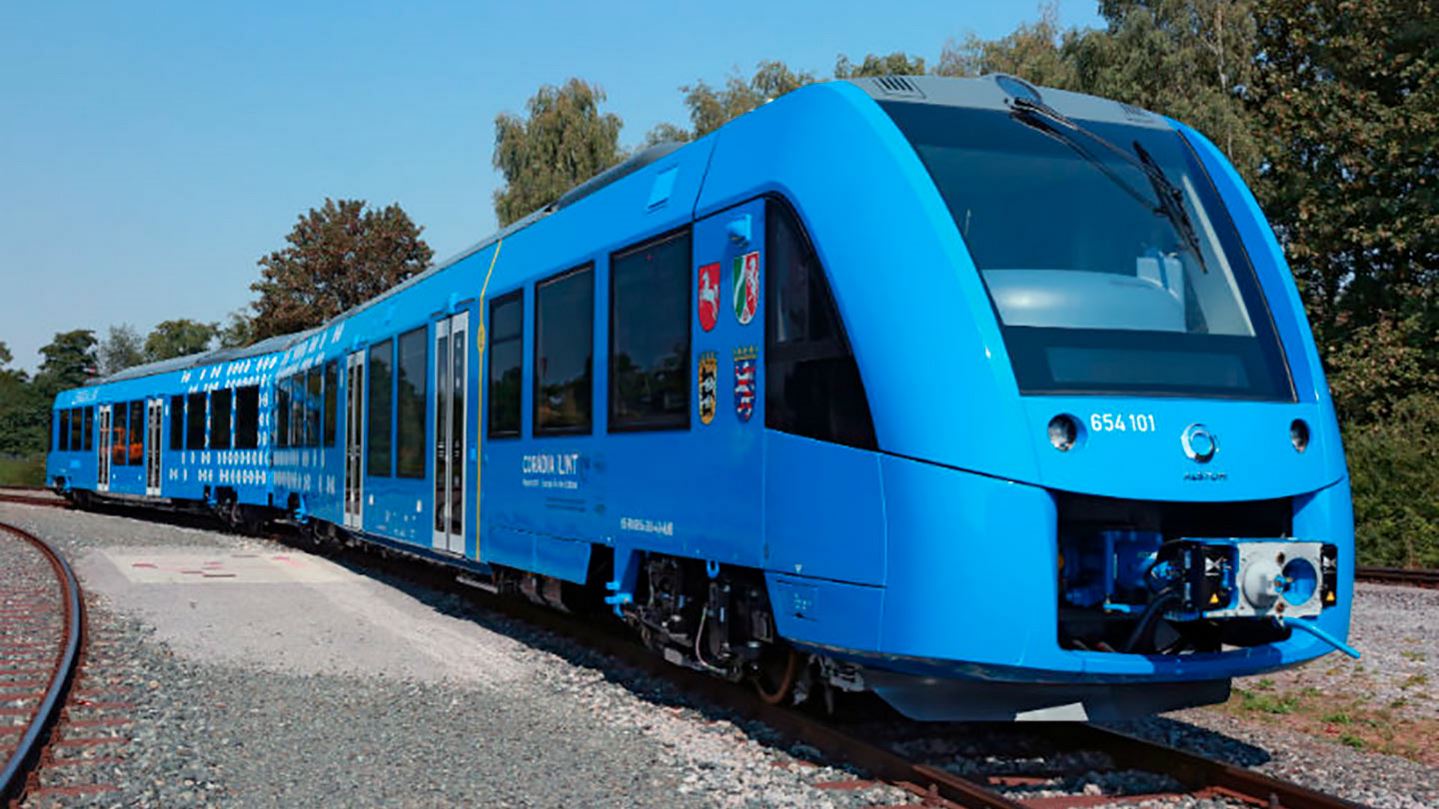 Hydrogen Fueling for Rail Transportation
Hydrogen fuel cell trains are gaining momentum. Numerous companies are conducting hydrogen fuel cell research and practical fuel cell trials in an effort to reduce operating costs and air pollution. The trains work when electrical power is generated by combining hydrogen and oxygen in an on-board fuel cell.
Air Products is the leader in the development of the hydrogen infrastructure that is required to fuel these new trains. We've developed a broad range of SmartFuel® hydrogen supply and fueling infrastructure to enable the successful commercialization of these trains around the world.
Photo courtesy of Alstom.
AIR PRODUCTS FUELING THE WORLD'S FIRST HYDROGEN-POWERED TRAINS
Air Products is involved in many innovative hydrogen infrastructure and refueling projects around the world. In Germany, Air Products recently delivered to Alstom a hydrogen filling station and fuel for the world's first hydrogen-powered trains. These trains have been running successfully for public service since mid-September 2018.
Interested in hydrogen fueling for trains?
Talk to our experts about SmartFuel™ hydrogen and fueling stations for rail applications. We can meet your needs no matter what  your fueling requirements are.
Contact us