Resonator Gas
Assured purity whether pre-mixed or pure gas
CO2 cutting lasers apply electrical excitation to a lasing medium by the use of resonator gases to add power and control to that energy. The lasing medium - CO2 - is stimulated by high energy electrical discharge. Nitrogen - is used to transfer energy to the CO2 by molecular excitement, adding power to the beam.
An unwanted by-product of these processes is heat, so another resonator gas - Helium – is used to act as a heat sink. From this process a laser beam is produced.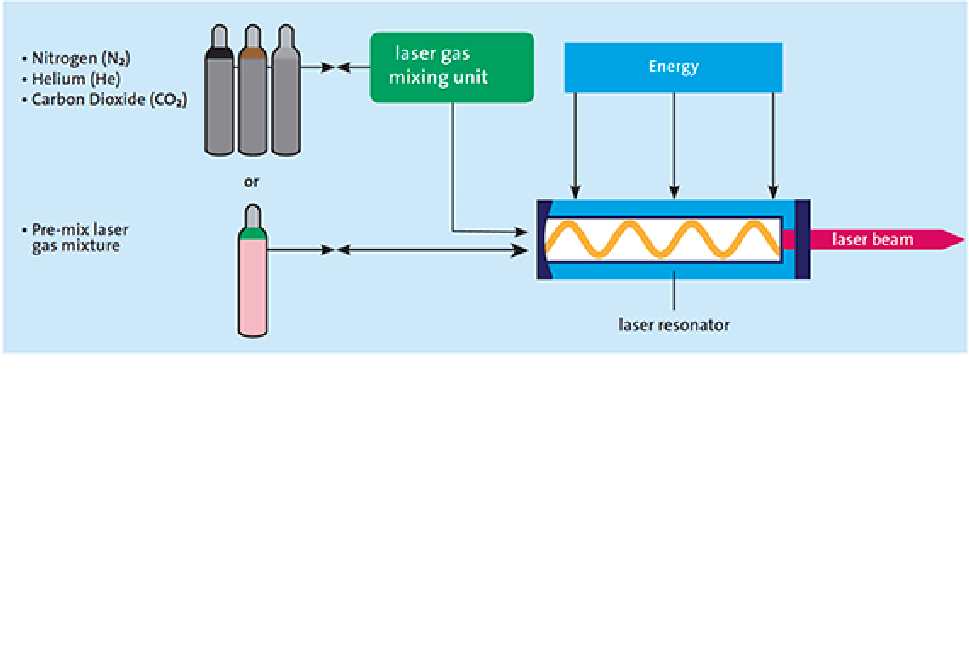 Experis® Resonator Gases
We have a complete range of high quality resonator gases. These pure and pre-mixed gases meet or exceed the gas purity and mix accuracy specifications of the world's leading laser manufacturers. Experis® resonator gases ensure the highest quality beam characteristics are consistently achieved, allowing you to optimise laser performance and reduce your running costs.
DOWNLOAD EXPERIS® RESONATOR GASES BROCHURE
Protect your investment
CO2 lasers require resonator gases to be very pure. Even the slightest impurity can lead to non-optimal efficiency or even cause damage to the laser. Click below to read our article.
READ MORE