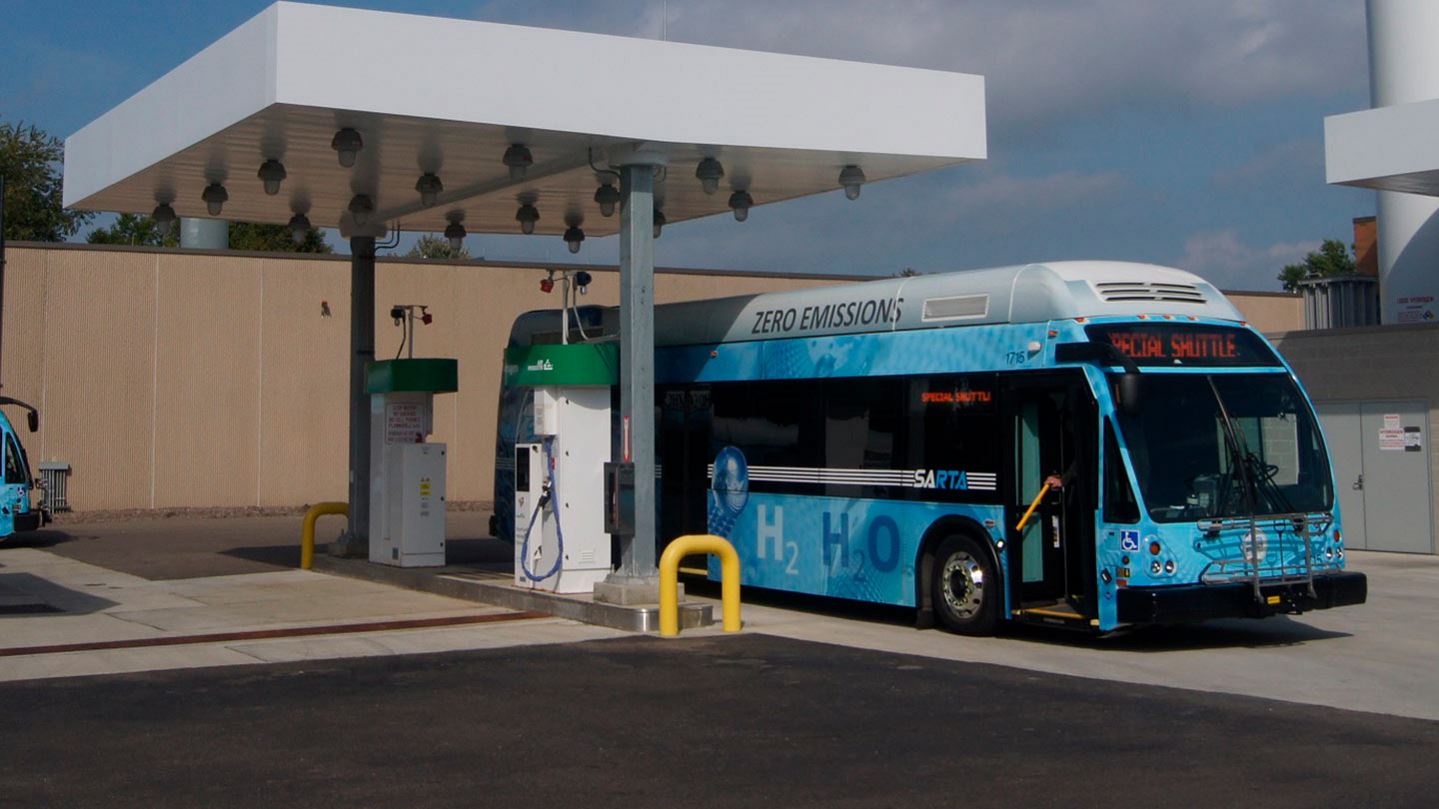 Hydrogen Fueling for Buses
Buses primarily operate internal combustion engines and are a significant source of greenhouse gas emissions.
Transit agencies around the world are moving toward low and no emission technologies to reduce the greenhouse gases associated with these buses.
Hydrogen fuel cell bus technology is maturing and deployments around the world are increasing.
Air Products is supplying hydrogen and fueling stations to support these commercialization efforts in multiple locations around the world.
Interested in hydrogen fueling for buses?
Talk to our experts about SmartFuel hydrogen and fueling stations for mass transit. We can meet your needs no matter what your fueling requirements are.
Contact Us